We believe in the life-changing power of the gospel! Salisbury Baptist Temple is an Independent, Fundamental, Baptist Church, located in Salisbury, Maryland, behind the Shorebirds Stadium. We encourage you to attend our services this week, and let Christ make a difference in you as well.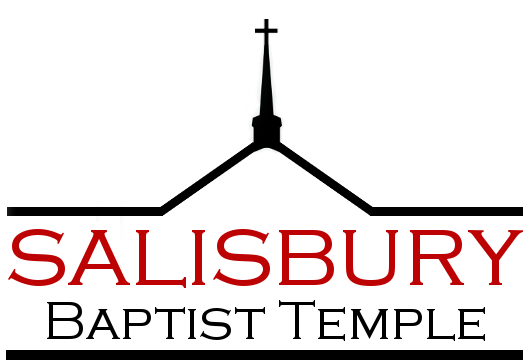 Sunday Morning at 10:00 AM & 11:00 AM
Sunday Evening at 6:00 PM
Wednesday Evening at 7:00 PM
Every Sunday, our Bus Ministry makes a difference in the lives of children, teenagers, and adults all across the city of Salisbury. We offer FREE door to door transportation to and from our Sunday morning services. If you don't have a ride to church, our bus provides a safe and fun method for you to attend on a regular basis. Please get in touch today for more information or to schedule a pick up for this Sunday!
Christian Education at an affordable Price! Salisbury Baptist Academy seeks to provide quality, Christian education with a premium on academics and biblical values by partnering with parents and families. Salisbury Baptist Academy is a ministry of the Salisbury Baptist Temple. It is our sincere desire to help families seeking to educate their children in a Christian manner. Our Christian Academy has a track record of over 40 years. Please contact us to learn more.
Our children's Ministry includes a nursery for newborns and toddlers and Junior & Youth Church for those ages 4 and up.
Summer Fun is a summer camp designed to teach Christian traits and the good news of Jesus Christ. Campers ride horses daily and participate in a rodeo each week. Daily activities available to campers include hiking, biking, crafts, a BB Rifle Range, and Archery.
We have a Sunday School class for everyone! Here at SBT, we offer a variety of Bible based classes for every age group. Sunday School begins at 10 AM and is followed by the morning worship service at 11 AM.